8th June - VineYarns Dinner - Giant Steps & Vasse Felix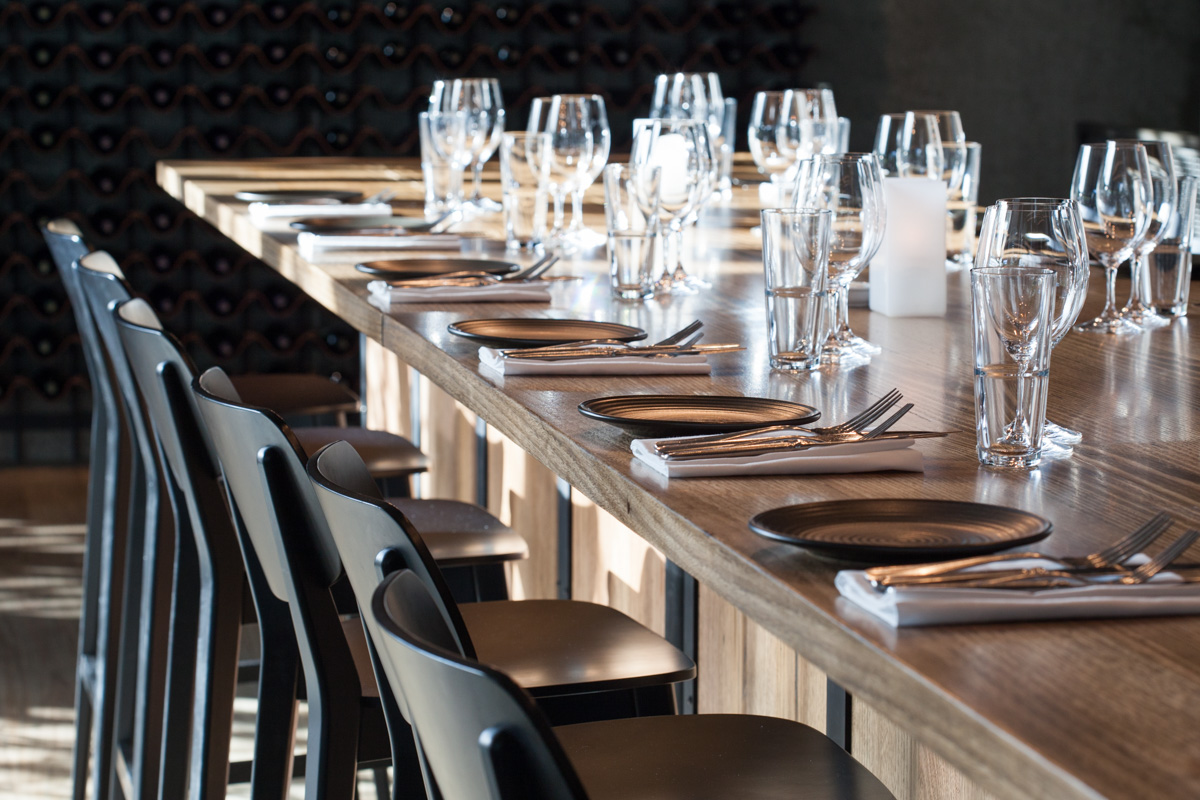 8th June - VineYarns Dinner - Giant Steps & Vasse Felix
In the first of our VineYarns dinners of 2018 we're thrilled to announce that Giant Steps Chief Winemaker, Steve Flamsteed, will be teaming up with Virginia Willcock of Vasse Felix from Margaret River for an exclusive dinner in our barrel hall.
Steve and Virginia have known each other for a long time ever since a beer on the deck at her place in Margaret River back in 1994, just after graduating from Roseworthy. Apart from being great mates, they both believe that wine is not only about the flavours and textures of what is in the glass but the real estate from which it comes.

As Steve says: "After 15 years in the Yarra Valley I feel like I am only just beginning to understand the depth of the Yarra and what our vineyards are capable of. It's such a treat talking dirt with Ginnie who has basically grown up among the vines in Margaret River."

Both Giant Steps and Vasse Felix share a passion for single vineyard wines, so there will be a great discussion around beautiful cool climate wines and the variations in maritime and continental winemaking (and why they both produce exceptional Chardonnays) over dinner.
Steve and Virginia will be matching Giant Steps and Vasse Felix wines to each of the four main courses.
Limited to just 20 guests, this is going to be one memorable dinner party.
Tickets can be purchased via email or on our website. Alternatively, give us a call on 03 5962 6111.
We're also able to provide transportation back to your accommodation (within 10km of Giant Steps) at the end of the evening. To avail yourself of this service please email the Giant Steps Concierge.
MENU

Canapes: Wood grilled sourdough, goats curd, tomato & pine nuts
Glass of Louis Roederer Champagne

First course: Crab and coconut salad with coriander and mint
2017 Giant Steps Yarra Valley Chardonnay
2017 Giant Steps Sexton Vineyard Chardonnay
2016 Vasse Felix Chardonnay
2016 Vasse Felix Heytesbury Chardonnay

Second course: Duck and mushroom pie with orange and thyme sauce
2017 Giant Steps Yarra Valley Pinot Noir
2017 Giant Steps Applejack Vineyard Pinot Noir

Third course: Wood grilled wagyu rump cap with parsnip puree and horseradish
2016 Giant Steps Yarra Valley Syrah
2017 Giant Steps Tarraford Vineyard Syrah
2017 Vasse Felix Syrah 3
2016 Vasse Felix Shiraz

Cheese: Cromwell Stilton blue with quince paste and crisps
2014 Vasse Felix Cabernet Sauvignon
2014 Vasse Felix 'Tom Cullity' Cabernet Sauvignon Malbec